5/30/2010 - Update
Thanks to everyone that showed interest in the kittens. They were adopted this morning by a loving couple and their kids. We wish all of them well. Thanks again everyone.
-paul
5/22/2010
Two adorable kittens (siblings) looking for a good home/homes. They're about a month old, are very healthy, playful, and extremely adorable. We'd love to adopt them but are unable to due to personal circumstances. We're looking for cat-lovers who will provide a good home to these kittens. It would be great if both kittens go to the same home as they'll keep each other company - they already play together for hours at a time. In terms of size, they're about as big as a squirrel right now. They're already potty (sandbox)-trained :)
If interested, please email tsuoying@gmail.com, serious inquiries only please. We're located near Wolfe & Homestead in Sunnyvale. Thank you.
paul
Photos: 5/19/2010, 5/22-5/27/2010, 5/30/2010
Pic 1 - Kitten 1 - "Tom"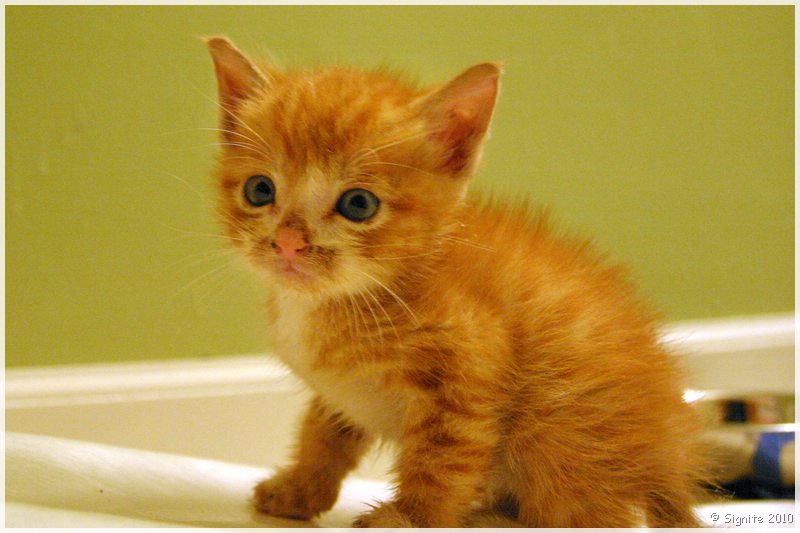 Pic 2- Kitten 1 - "Tom"

Pic 3- Kitten 2- "Bella"

Pic 4- Kitten 2- "Bella"

This is your first visit to this page (from ec2-18-207-240-35.compute-1.amazonaws.com), thanks for visiting!
There have been 472 unique visitors (by IP) since 2010-05-22 23:32:59. This page has been accessed a total of 1092 times.
Click here to show/hide up to the last 10 IPs that have accessed this page. Or click here to show/hide all (up to 200) access records for this page.